At long last, Keith meets someone who knows more about Booster Gold than he does – Dan Jurgens!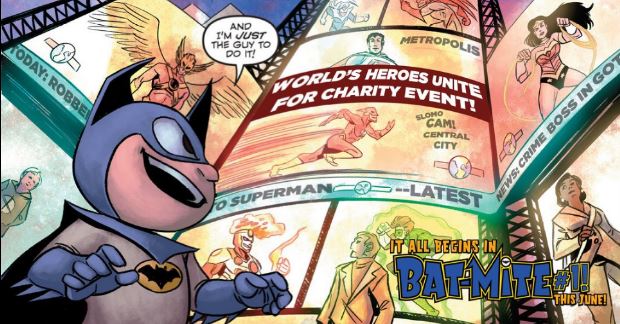 Keith is joined by Chris and Brett for this feature-length interview with a comics legend.
Dan is writing 2 comics as part of DC's June relaunch, a Bat-Mite mini-series and a Batman Beyond on-going series.
Though there were elements of humour in his past work, Bat-Mite is the first time Dan has written a purely humour book. He tells us how he pitched the idea and some of the characters we can expect to see in this 6-issue mini-series.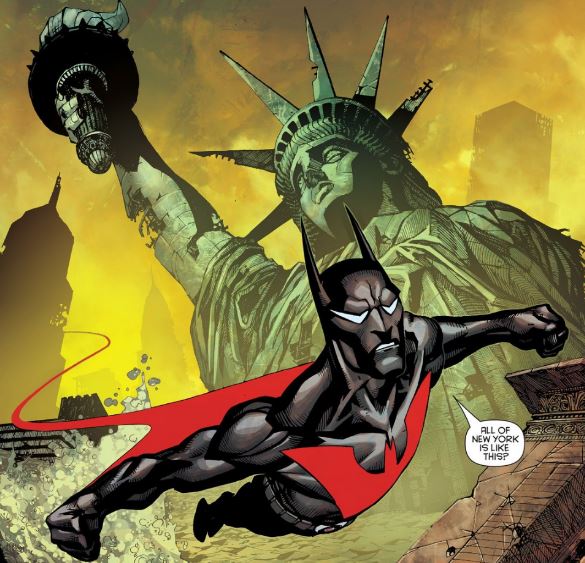 Dan talks about the complex task of working with three other writers on the weekly Future's End and how he came to be the writer of the new Batman Beyond spin-off. Dan also tells us how the new title will appeal to new readers, Future's End readers and fans of the animated series.
In between Future's End and the June relaunch was Convergence, which Dan had a lead role in planning. He tells us how that all came together, some of the roads not taken, and why he left a few of Booster Gold's mysteries still unanswered.
The guys have questions that range all over Dan's storied career. Brett wants to know about Dan's brief runs on Solar and Sensational Spider-Man, while Chris gets a bit derailed by some Sonic Disrupters talk.
Keith, as you can expect, has more than a few questions about Booster Gold.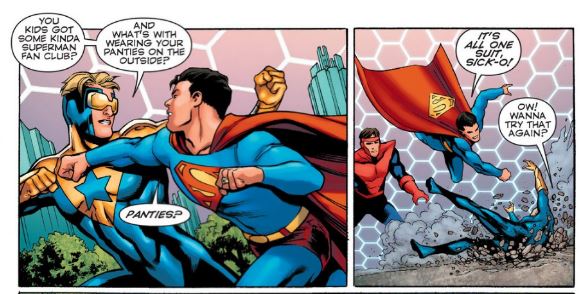 Along the way, Dan talks about coming on board Superman after the still-controversial Supergirl Saga. What Dan thought of the story, how it informed where they went with the stories, and why they never retconned it away.
Dan tells us how Armageddon 2001 had to be changed, what would have happened in Booster Gold #50, and the hero who was almost part of the New 52 JLI.
And this crew doesn't get Dan Jurgens to themselves without some in-depth chat about his run on Sun Devils.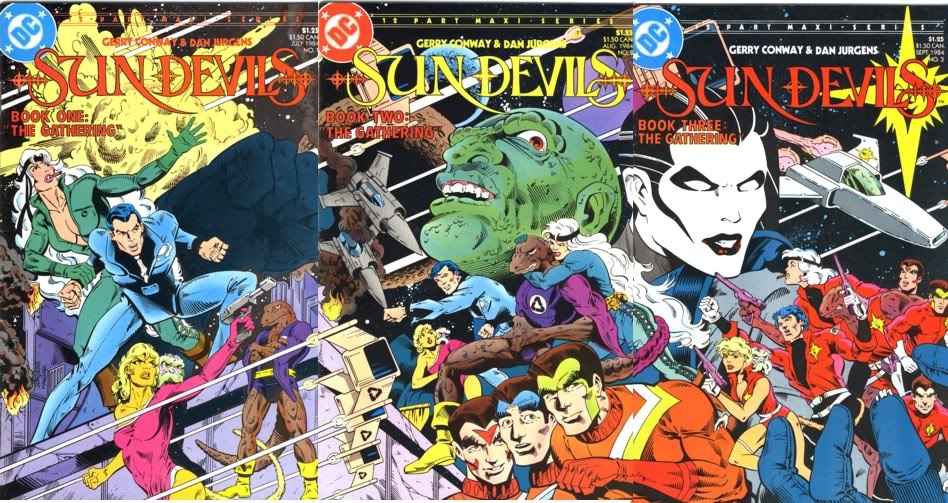 Grab a Boosterific beverage, sit back, and enjoy this special interview with the Man Who Killed Superman.*
*Please note: We don't actually talk about Death of Superman.
Three great ways to subscribe to We Talk Comics now.  Try us on iTunes. For those of you looking for an alternative we're now available on Stitcher Radio. You can also check the show out on the versatile TuneIn radio.
And join the We Talk Conversation on Twitter @wetalkpodcasts. Plus give us a like now on Facebook and visit our show sponsor COMICOSITY 
And check out Panel One to keep up to date about Calgary Comic creators and their friends.