It's 2015 Triangle #2 as Dan Jurgens returns to We Talk Comics to talk about the new title he's writing, Superman: Lois & Clark!
Keith and Chris have a ton of questions to ask Dan about writing Superman past and present. And they get to those questions right after they get in come good talk about Bat-Mite and Batman Beyond!
Dan talks about the long road it takes to get to new ideas, from Lois & Clark all the way back to Death and Return of Superman. Swinging back to Batman Beyond, the guys get Dan's view on how much catch-up is needed in today's comics and how to balance that with the trade-reading experience.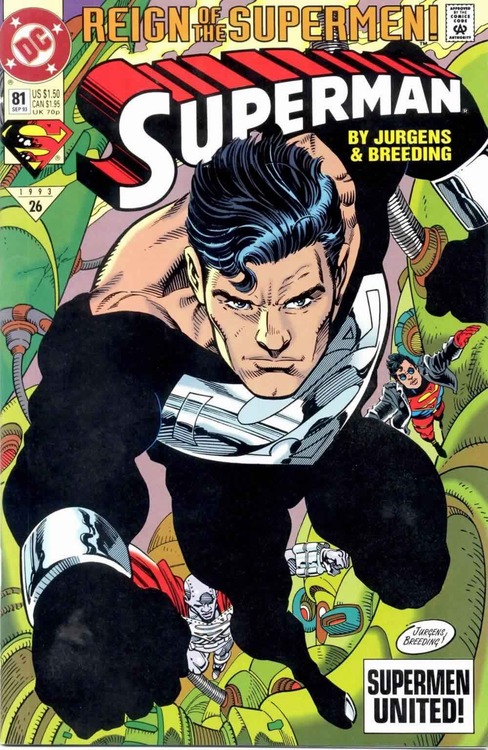 Along the way, Dan talks about the ending of Convergence and the status of those revisited worlds. Is the world that Lois & Clark came from an existing place they can return to? Dan gives a definitive answer.
Keith asks a few questions about the other orphans of Convergence and Dan answers as much as he can, as honestly as he can.
Dan talks about the challenges of making a book new-reader friendly while also not making it repetitious for returning fans, a challenge he faces on both Batman Beyond and Lois & Clark.
The guys dig into the past of Superman and Dan talks about the advantages of working with a steady team of collaborators on what amounted to a weekly Superman series for many years.
And Chris finally lets Dan have it for the bait-and-switch of Reign of the Supermen! But all in good fun.
Add in some love for the days of the triangle number and we have a full episode of comic talk and exciting new developments!
Join us for an hour of Superman talk with the man who killed Superman, who has just become the man who brought him back!
Three great ways to listen & subscribe to We Talk Comics now.  Try us on iTunes. For those of you looking for an alternative we're now available on Stitcher Radio. You can also check the show out on the versatile TuneIn radio. Or listen on the We Talk Podcasts website!
And join the We Talk Conversation on Twitter @wetalkpodcasts. Plus give us a like now on Facebook and visit our show sponsor 

COMIC

OSITY

 
And check out Panel One to keep up to date about Calgary Comic creators and their friends